Winnie the Pooh Yoga Mats
Is yoga a part of your daily routine? Or are you looking to make a positive change in your life for your physical and mental health? Yoga has gained popularity in recent years for good reason. Add some whimsy to your practice by using a yoga mat featuring one of the most easy-going Disney characters out there - Winnie-the-Pooh!
The yoga mats featured here are all 72" long and 24" wide, with a plush .25" thickness. The lightweight mats offer safe cushioning for your daily yoga practice.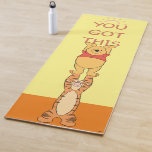 This fun yoga mat features Tigger holding up his pal Winnie the Pooh. The characters are shown on a yellow and orange background, along with the motivational phrase YOU GOT THIS on the top. Seeing this positive pair each time you go to practice will bring a smile to your face at the start of each yoga session!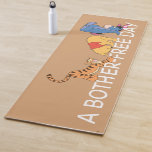 This cute yoga mat features Winnie the Pooh and his pals Tigger and Eeyore, each in a unique yoga-style pose. The characters are captioned with the very Pooh-like catchphrase "A Bother-Free Day".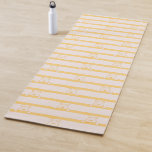 This subtle yellow and white yoga mat features a repeating pattern of Winnie the Pooh looking over stripes. His cute face smiles up at you as you go through your practice. At a distance, it looks like a striped mat. Up close, Winnie the Pooh will bring a smile to everyone's face.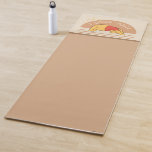 Winnie the Pooh does a downward dog on the top of this great officially licensed yoga mat. His rounded shape is captioned with rounded text that reads I LOVE YOGA. The color scheme of this mat uses pleasing shades of tan.