Fun Repeating Face Mickey Mouse Pattern Watch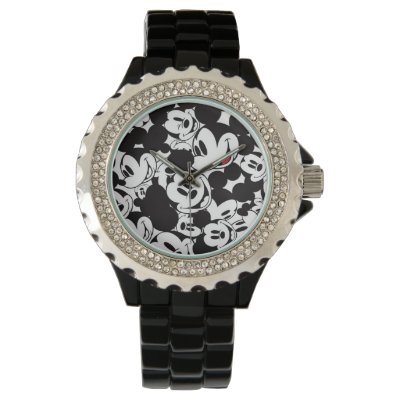 This black enamel rhinestone watch is a great gift idea for anyone that loves Disney and the iconic character Mickey Mouse! The image on the face of the watch is a pattern featuring different faces of our hero, Mickey Mouse.
You can see Mickey smiling in profile, or Mickey winking, or smiling head-on, and other happy facial expressions.

The original, officially licensed Disney design you see here is shown on a black enamel rhinestone watch. You can customize this gift by choosing a different watch style or color.
If you love Mickey Mouse, be sure to check out some other fun wristwatch options below!
More Classic Mickey Mouse Wristwatches