Funny Judy Hopps Throw Your Paws T-Shirt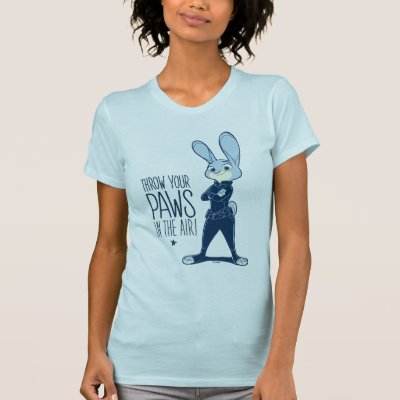 This cute t-shirt for fans of Judy Hopps, Zootopia's fearless hero bunny cop, features a funny slogan and an image of the character. Judy stands with arms crossed, looking fierce and proud. Next to her is the slogan: Throw Your Paws In The Air! in all capital letters. This fun phrase is a play on Put Your Hands Up!
Shown here on a women's American Apparel Jersey Tee in Light Blue, this fun comic movie design from Disney can be purchased on several different styles and color of apparel, for men, women, and kids. You can even pick out other novelty gift items with this awesome Zootopia design! See some examples below.
More Throw Your Paws In The Air Merch