Find Disney Christmas Cards for the 2020 Holiday Season
Send cheer through the mail with beautiful, colorful, festive greeting cards from Disney. These cards can be customized with your own text or photos to send a truly personal message during the holidays of this remarkable year.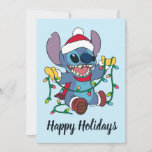 This cute card with playful Stitch on the front features the character wearing a Santa Claus hat while holding a string of Christmas lights. The back of this card can be customized with your own personal photo and holiday sentiment.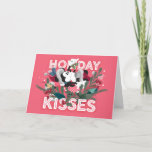 This is a traditional folded card with a blank interior that can be customized with your own personal message or left blank for handwritten notes.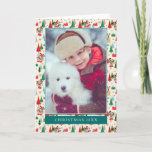 Customize this traditional card with a large photo on the front surrounded by a festive Disney Christmas border. The blank inside can be personalized or left blank for a handwritten message.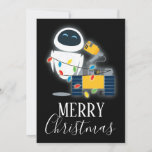 This cute cartoon card features robots Wall-E and Eve in a embrace of holiday lights against a black background. Customize the back of this card with a photo and personal holiday greeting.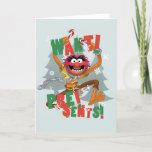 Personalize the inside of this funny card featuring Muppet character Animal. The crazy drummer wants presents!