Cute Ratatouille-Inspired Gifts for Little Chefs
Do you know someone who is a little chef? "Little Chef" is the name Linguini gives to his rat pal Remy, a master in the kitchen. If you channeled your inner Remy, or you know someone who got into baking or cooking, look here for cute gifts featuring Remy! Remy the chef can be an inspiration to us all.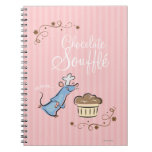 Keep recipes or notes in order with a notebook just for your kitchen adventures. This handy lined notebook of 80 pages is a perfect place to jot down recipe notes or ideas for future concoctions. Let Remy inspire your work with this sweet cartoon-style image on a stylish pink striped background.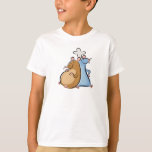 Remy brings the taste, while his brother Emile brings the appetite. Something we need to remember is that family is important, and that was also an important message we learned from Remy and Emile in Ratatouille. Get this cute cartoon t-shirt for the budding chef in your life, or pick a different apparel style for an adult chef / fan of Remy. This design is especially perfect for a sibling gift.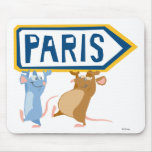 Are you hungry for travel? Perhaps to Paris? Keep your goal in mind with this darling mousepad featuring a stylized image of Remy and Emile holding up a Paris directional sign. This is a cute future-promise gift idea for someone you're going to take to Paris in the future.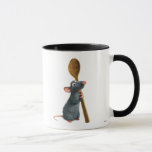 Let the Little Chef give you inspiration with every sip of coffee. The image on this combo-style mug features a smiling Remy as he appears in the Pixar classic. He holds a wooden spoon or ladle, ready to help out with another recipe.