Cozy Leggings for Cool Fall Weather
Disney offers a great selection of full-color print snug-fitting leggings in their officially licensed Zazzle shop. These full-length leggings are made of a comfortable polyester and spandex blend that provides a compression fit.
Leggings with vibrant Disney prints like the ones featured here are perfect for cooler fall days. Pair them with a solid tunic for a day of errands; pair with a workout top for a run or gym session; or match with a Disney shirt for a visit to the theme parks. These comfortable leggings are perfect for staying cool and cozy at home, too.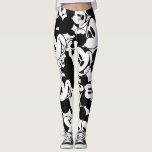 Mickey Mouse is shown with a smiling face in different positions in this all-over print pattern. Spread joy when you wear these happy leggings.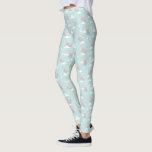 These baby blue leggings have a pastel look print of the flying elephant Dumbo. The flying Dumbos are mixed in with fluffy white clouds, and small simple line geometric shapes.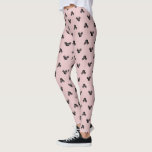 This is a fun, relatively neutral print that would match well with a busier top. The leggings are pale pink with a repeating mouse icon pattern. The pattern is distressed for a vintage look.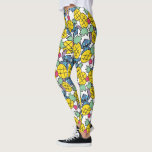 These leggings are super cute. Stitch is featured with pineapples. All are drawn in darling simple style and the bold colorful print covers the entire leggings. These are perfect for fans of Lilo & Stitch!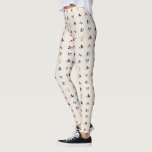 These ivory white leggings have an all-over print featuring icons of Mickey Mouse and outdoor adventure images like binoculars, tents, trees, and compasses.
Even More Disney Print Leggings