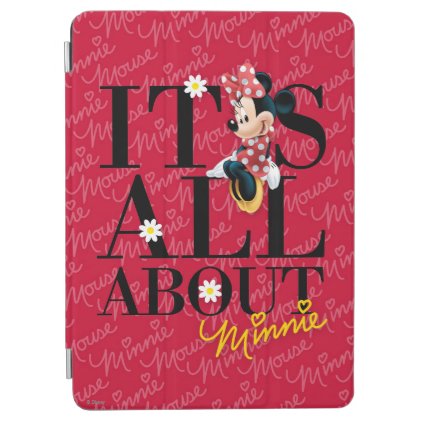 Keep your iPad protected with this great licensed Disney "It's All About Minnie" folding magnet cover.

This iPad cover has a dark pink background with an all-over pattern of Minnie's name written in light pink cursive. The main design is bold text with daisy details and a sharp cartoon image of Minnie Mouse herself.

This original design for fans of Minnie Mouse is shown on a iPad Air cover. You can also get this design on covers for iPad 2, 3, or 4, or for your iPad Mini. The cover attaches to your iPad with magnets and automatically puts your iPad in sleep mode when closed. You can also fold the rigid cover into different positions for hands-free use.