Iconic: Cinderella Framed
This beautiful design from Disney features Lily James as Cinderella framed inside a golden oval. The egg-shaped frame has iconic symbols from the Cinderella story,
More...
including Cinderella's coach and a clock about to strike midnight. This is a classic design featuring the contemporary look of today's Cinderella as featured in the recent live-action remake.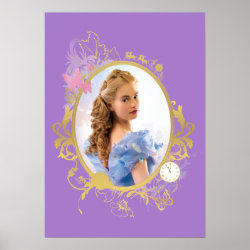 Iconic: Cinderella Framed Matte Poster